Your Donation is needed for our Silent Auction!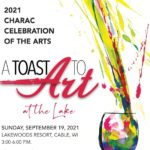 We are requesting donations for our silent auction to be held during our fundraiser on September 19th. We are looking for donations of any desirable items such as artwork, gifts, services, or experiences.
Call Carol Morness @ 612-240-3477 or Carol Anderson @ 217-855-2249 if you have questions.