Sherman & Ruth Weiss Library Exhibit
Teresa Karpowica, June - August 2023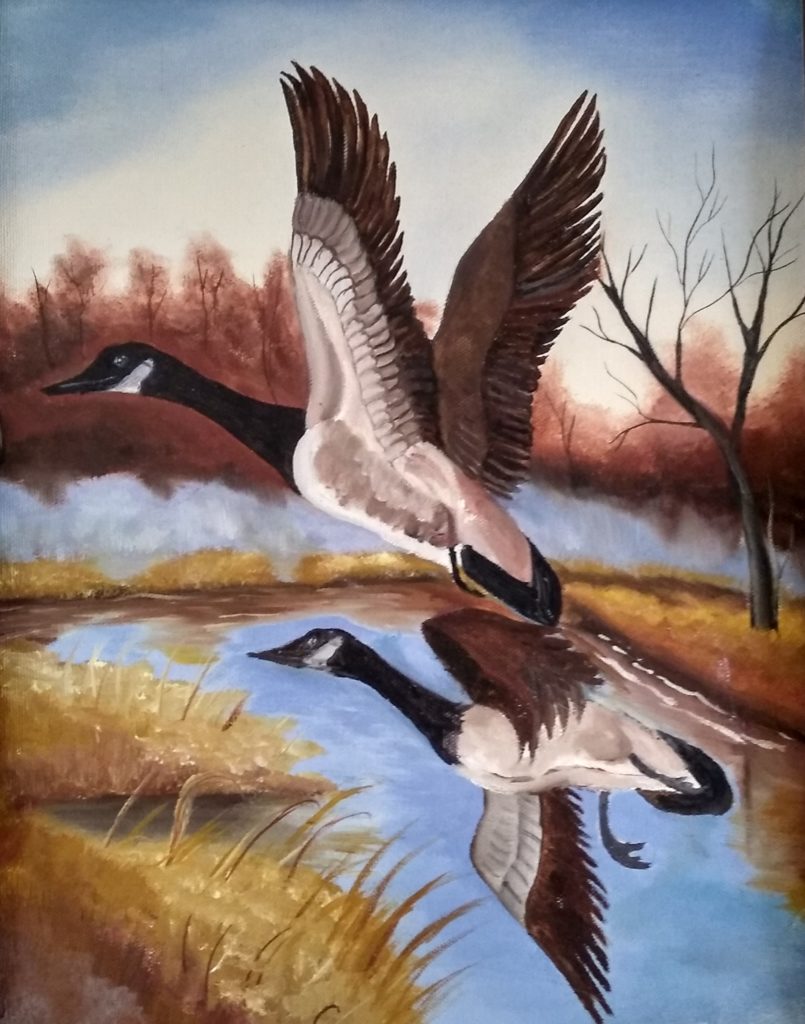 I really began my love of painting when attending the Northern Wisconsin Fair in Chippewa Falls, WI. When viewing a painting display done with Roll-On Paints called Artex, I learned a lot of skills in shading during that time. I did Home Painting Parties at many homes in the area.
Then I took a class in oil painting and fell in love with it. At that time I painted two 16" x 20" paintings in one day. I was hooked. 
I owned a craft shop in Ojibwa where I gave painting classes daytime and evening. When my husband and I moved to Hayward in 1995, I began teaching at WITC and did that for a few years. We had to have twelve in a class, eleven would sign up and they would cancel the class. So, I moved the classes to my home and had six people around my dining room table. That worked out very well and I still have people wanting to take the class.
If you are interested in exhibiting your work in the Sherman and Ruth Wiess Community Library or other CHARAC group shows as a CHARAC member, contact cablehaywardarts@yahoo.com